Darcie Breen
I am a Realtor® in Billings, Montana with over 15 years experience and I am proud to be a member of the National Association of Realtors, Montana Association of Realtors and Billings Association of Realtors.
Services Tailored to Every Client
I provide services tailored to three distinct groups of buyers and sellers:
First-Time Home Buyers – We'll work together on identifying your needs and making sure that your budget and financing is in place.
Move-Up Home Buyers – You'll feel comfortable knowing that I'll work to protect your existing assets if you are selling your existing home and finding the perfect new home for you.
Investors – You'll benefit from my wealth of experience in finding profitable ways to grow your real estate portfolio.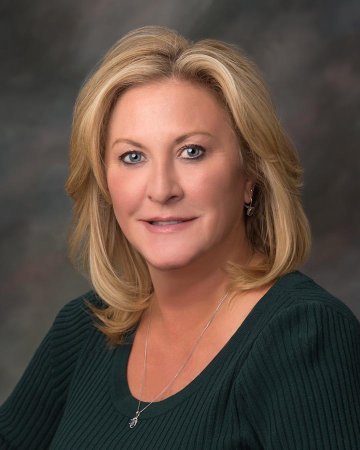 I'm Here to Insure Your Success
When a person trusts me enough to assist them in the buying and or selling of their property, I look at it as a HUGE responsibility. I take it very seriously and I appreciate how important having a good Realtor and Advisor in your corner is! That's why you'll be working with a seasoned agent and a homegrown local expert. I know that if you're successful with your next real estate transaction I'll be successful too. I love working with clients to build relationships based on trust, integrity and loyalty. My clients become my friends and they'll tell you so..
Having developed a strong reputation in the industry for meeting and exceeding my clients' expectations! I can promise you that I will utilize all my education, extensive experience and dedication to a job well done to focus on your needs, whether you're buying or selling you want me on your team when it comes to negotiations and knowledge.
I know what commitment to success is. Therefore, I've aligned myself with the great team and local expert here in my hometown of Billings, MT. As a seasoned and experienced broker for many years, coupled with my dedication and Montana background, I can use my vast marketing and advertising experience to represent your properties, I can promise you the same energy and commitment I use when managing my own real estate transactions to fulfilling your needs when it comes to buying or selling your "Dream" home. Why would you work with anyone else?
Make Sure Your Next Real Estate Transaction is a Success
Don't waste time, energy and money working with an agent who isn't committed to your success. I've got the reputation, the local neighborhood and market expertise, and the knowledge and experience in real estate to make your next real estate transaction a great one! I specialize in the community of Billings, Montana and its surrounding areas. I successfully represent buyers and sellers of residential real estate, first time buyers, investors, commercial and more.
The natural beauty, superb weather, skiing and lifestyle opportunities are just some of the reasons why I and so many others now call Billings home. Whether you already reside in the area or are looking to relocate, you owe it to yourself to talk with me before your next move. As a full time, dedicated real estate professional, I am always available to assist you with your real estate needs. Call on me today for a free market analysis of your present home or to discuss your future home needs.